NBA TV's Upcoming Live Game Schedule to Include New Look Teams with Trail Blazers/Pistons & Mavericks/LA Clippers on Monday, Feb. 5, Starting at 7 p.m. ET
Thursday, Feb. 1, 2018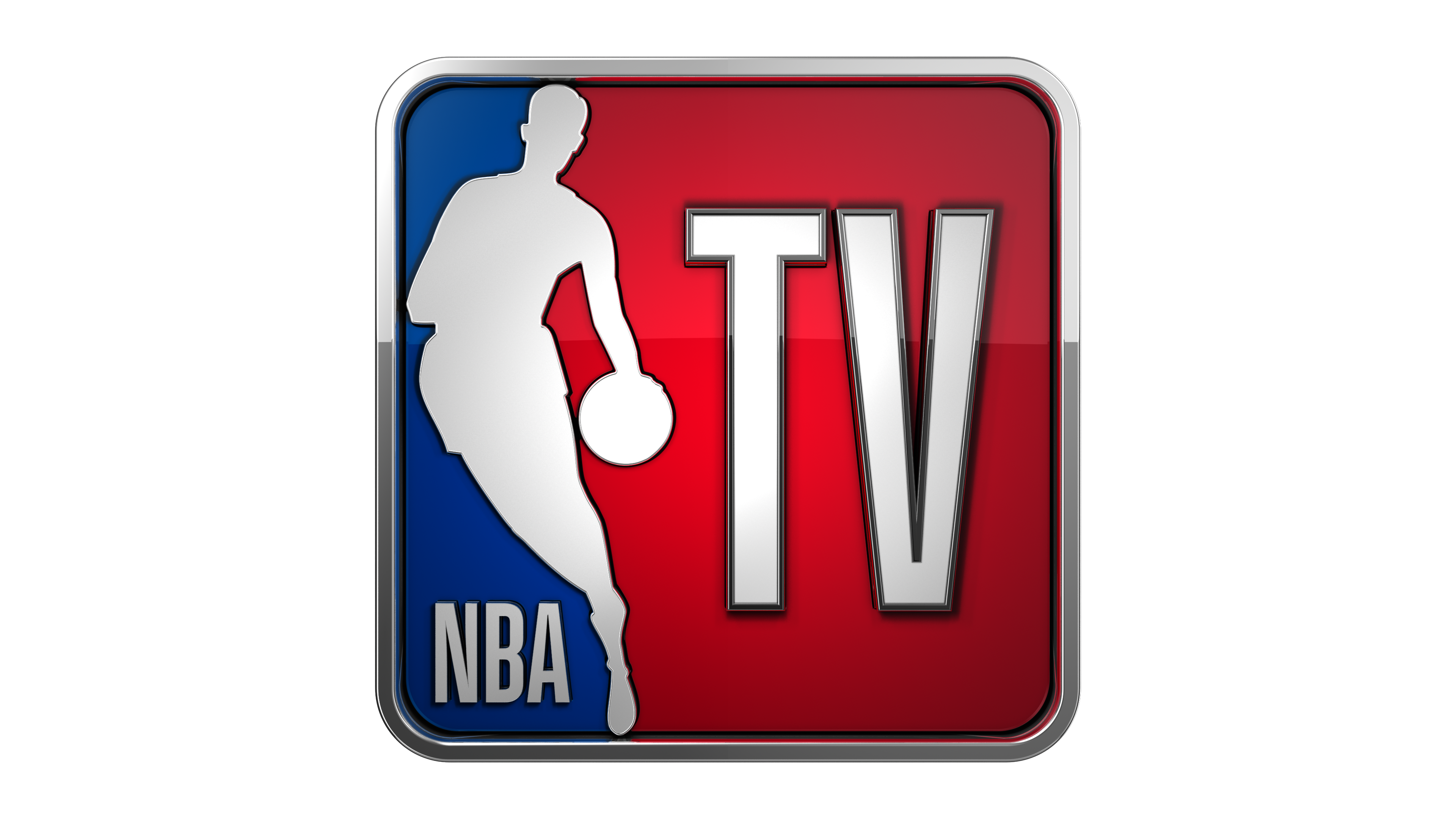 NBA TV Programming Highlights
NBA TV's Upcoming Live Game Schedule to Include New Look Teams with Trail Blazers/Pistons & Mavericks/LA Clippers on Monday, Feb. 5, Starting at 7 p.m. ET
Network to Offer Expansive NBA Trade Deadline Coverage with Preview Show on Wednesday, Feb. 7, at 8 p.m. & Four-Hour Special on Thursday, Feb. 8, at 1 p.m.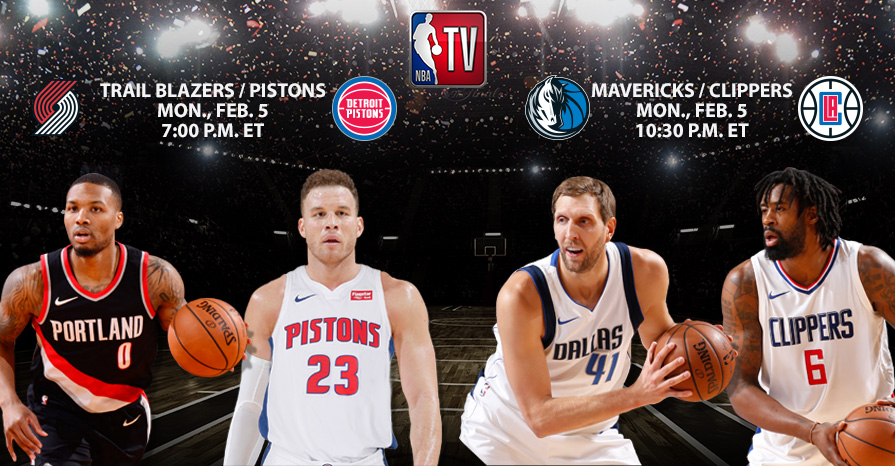 NBA TV will feature the new look Detroit Pistons and LA Clippers in a pair of live game telecasts during its Fast Break Monday coverage on Monday, Feb. 5. The Pistons, with recently acquired Blake Griffin and All-Star Andre Drummond, will host the Portland Trail Blazers and All-Star Damian Lillard, at 7 p.m. ET. In the network's second game of the night, the LA Clippers – with newcomers Tobias Harris and Avery Bradley joining DeAndre Jordan – will host Dirk Nowitzki and the Dallas Mavericks at 10:30 p.m.
| | | | | | | | | | | | | | | | | |
| --- | --- | --- | --- | --- | --- | --- | --- | --- | --- | --- | --- | --- | --- | --- | --- | --- |
| P | R | O | G | R | A | M | M | I | N | G | | N | O | T | E | S |
•
The NBA trade deadline is approaching and NBA TV will offer expansive coverage across NBA GameTime, 10 Before Tip and The Starters leading up to Feb. 8. Additionally, the network will feature a one-hour preview on Wednesday, Feb. 7, at 8 p.m., followed by a four-hour special on Thursday, Feb. 8, from 1-5 p.m.
•
The network will celebrate Black History Month with a collection of feature programs and special segments beginning with a conversation with civil rights pioneer Andrew Young during NBA GameTime on Friday, Feb. 2, at 7:30 p.m. Additional NBA GameTime features to be rolled out include Naismith Basketball Hall of Famer Dominique Wilkins on helping minorities get involved in the Atlanta technology sector on Monday, Feb. 5, and a look back at Marvin Gaye's unforgettable rendition of the Star Spangled Banner on Sunday, Feb. 17.
•
NBA TV will also premiere a 30-minute episode featuring the conversation between Dr. Bernice King, Attallah Shabazz (the daughters of Dr. Martin Luther King, Jr., and Malcolm X) and Isiah Thomas, on Tuesday, Feb. 20, at x p.m., and a special Beyond the Paint on Wednesday, Feb. 21, at 9:30 p.m. NBA TV will premiere the documentary Jacksonville Who?on Tuesday, Feb. 20, at 8 p.m., followed by Kareem Abdul-Jabbar's On the Shoulders of Giants at 9:25 p.m.
•
Additionally, NBA Digital will produce 28 vignettes – one released per day during the month of February – highlighting players who attended HBCUs. The collection of bios will premiere across NBA TV, NBA.com and the NBA App.
•
NBA Inside Stuff, co-hosted by Kristen Ledlow and Grant Hill, will feature an all-new episode Saturday, Feb. 3, at 6:30 p.m. The all-access show will include Steve Smith and Golden State Warriors All-Star Team Captain Stephen Curry discussing the art of shooting. The episode will also take a look at Oklahoma City Thunder All-Star Russell Westbrook's Honor the Gift clothing line, along with chronicling the history of the Phoenix Suns Gorilla mascot. Toronto Raptors All-Star Kyle Lowry also shares his playlist.
•
The most recent What If vignette takes a look at how the futures of the Warriors and Minnesota Timberwolves would have changed if Minnesota selected Curry with the sixth overall pick in the 2009 NBA Draft.
| | | | | | | | | | | | | | |
| --- | --- | --- | --- | --- | --- | --- | --- | --- | --- | --- | --- | --- | --- |
| F | E | A | T | U | R | E | D | | V | I | D | E | O |
Contact Tony Morreale or Mike Wade for questions or additional info

Twitter: @TurnerSportsPR
Facebook: NBA TV